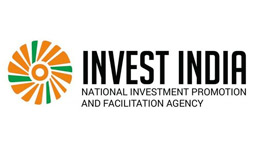 This page is for information purpose only. Interested Investors may contact Invest India – the National Investment Promotion and Facilitation Agency of India at investindia.gov.in
---
India's US$2.7-trillion economy, one of the fastest-growing major economies in the world, registered a 4.0 percent growth during the financial year 2019-20, as per revised NSO data released on 29 January 2021. However, the average Gross Domestic Product (GDP) growth during the previous five fiscals was recorded at 7 per cent, emphasising Indian economy's growth leadership and sound fundamentals.
Foreign Direct Investment in India was reported at US$49.98 billion (FDI Equity Inflows) during 2019-20, marking a year-on-year jump of 13 per cent. As per DPIIT data, the sectors which attracted maximum FDI inflows during 2019-20 include services (US$7.85 billion), computer software and hardware (US$7.67 billion), trading (US$4.57 billion), telecommunications (US$ 4.44 billion), automobile (US$ 2.82 billion), construction activities – infrastructure (US$2.04 billion), and chemicals (US$1.05 billion). Singapore continued to be the largest source of FDI in India during the year, with US$14.67 billion investments. 
India was the fourth major host of greenfield FDI projects and eighth major host of cross-border M&A deals between 2004 to 2015, according to a research paper titled 'Future of Regional Cooperation in Asia and Pacific' released on the Asian Development Bank website on 25 November 2020.
Since January 2020, the Coronavirus (COVID-19) pandemic has taken a huge toll on the global economy. In India as well, the impact of the national lockdown imposed in March 2020, followed by cautious "un-locking" since June 2020, resulted in 24% contraction in GDP during April – June 2020 quarter. FDI into India, at US$6.5 billion during the first quarter, also registered a steep decline compared to the previous year. However, since then there has been a remarkable recovery in the second quarter (July to September 2020). The contraction in GDP was 7.5% in Q2 of the current financial year. However, after two consecutive quarters of contraction, India's GDP for the October-December quarter (Q3) grew by 0.4 per cent, While this marks a return to the pre-pandemic times of positive growth rates, it is also a reflection of a further strengthening of V-shaped recovery that began in Q2 of 2020-21 (more details)
The Government of India has resolved to convert the economic setback due to the COVID-19 pandemic into an opportunity to make India self reliant, and a bigger, stronger and more important part of the global economy. The Prime Minister launched the Atmanirbhar Bharat Abhiyan (self reliant India programme) on 12 May 2020 with the announcement of a stimulus package worth nearly Rs.21 trillion (US$277 billion), equivalent to around 10 per cent of national GDP, designed to open up new avenues of trade and investment in the post-Coronavirus economy. This was followed with further stimuli in October and November 2020, taking the total value of stimulus package to Rs. 29.87 trillion, i.e. about 15% of national GDP. Further, the Government of India has shown an appetite for bold policy reforms relating to agriculture markets, labour laws and redefinition of MSMEs, as well as taking concrete steps for employment generation and to create new opportunities for trade and investment.
The implementation of Atmanirbhar Bharat package and calibrated unlocking of the economy have ensured that economic recovery in India has gained momentum across all sectors. The total FDI equity inflow received during April to December, 2020 was US$ 51.47 billion, 40% higher compared to the corresponding period 2019-20 (US$ 36.77 billion).
As per UNCTAD Global Investment Trends Monitor (UNCTAD GITM), January 2021, India registered a 13% rise in foreign direct investment (FDI) to US$57 billion in 2020 compared to the previous year – the highest among 153 economies included in the study. This demonstrates that India remains one of the most attractive destinations for big-ticket investments globally.